What is a Position?
The League of Women Voters takes action on an issue only when we have a position addressing that particular issue. Members must study and come to consensus on an issue, in order to form a position. This thorough grassroots process ensures that our advocacy is well considered by a broad range of people, understood by our members, and we have a sense of the political environment.
For 100 years, we have been a nonpartisan, activist, grassroots organization that believes voters should play a critical role in democracy.
Voting is a fundamental right and all eligible voters should have the equal opportunity to exercise that right. We are dedicated to ensuring that our elections remain free, fair, and accessible.
We engage millions of voters every year ensuring Americans have the information they need to participate in elections that determine our future.
From advancing health care to protecting the environment, voters care about many issues. We promote social and economic justice as well as the health and safety of all Americans to defend democracy.
League of Women Voters of Kalamazoo Area
Local Positions:
Representative Government
A. Providing Government services in Kalamazoo County
B. Financing Local Government services
C. Library Services and Governance
D. Local Government Election Process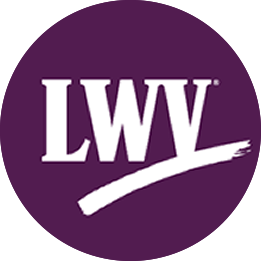 Social Services
a. Housing
b. Education
Natural Resources
a. Land Use Planning
b. Parks and Recreation
c. Management of the Kalamazoo River
d. Preservation of Natural Areas
Click here to view the LWVKA Local Program (Positions for Advocacy)
League of Women Voters of Michigan (LWVMI)
State Positions
• Government
• Natural Resources
• Social Policy
League of Women Voters of the United States (LWVUS)
National Positions
Empowering Voters and Defending Democracy by working on:
• Expanding Voter Access
• Fighting Voter Suppression
• Money in Politics
• Redistricting
Also advocating on:
• Health Care Reform
• The Environment
• Immigration