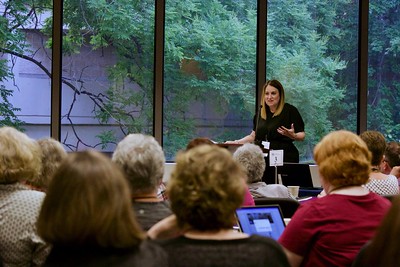 LWVKA's work is supported by member dues and donations, as well as contributions from non-members and businesses, grants, and sales of wares such as postcards, notepaper and selected voter education publications.
Three funds support LWVKA:
General Fund
The general fund is primarily for the integrated support of our local, state and national organizations. Thus, member annual dues to LWVKA are shared with LWVMI and LWVUS, making a member of LWVKA also a member at those levels.
Education Fund
Because voter education and service is our mission, LWVKA has a tax-exempt Education Fund which receives contributions from members, community friends and grants. The major expenditure from this fund is the non-partisan Voter Guide. It also supports voter registration, candidate and issue forums, and educational programs.
Endowment Fund
Also tax-exempt, the Endowment Fund is designed to assure the perpetuation of LWVKA educational programs. This fund is managed by a board of directors who are responsible for the investments. Currently, the fund is invested in low-cost mutual funds. Whenever possible the fund is invested in socially responsible companies.
Contributions made to any of the three funds help LWVKA fill a unique role in our community.
You may make a contribution online, or mail your contribution with your name, address, email, and phone number(s) to:
Treasurer, LWVKA
PO Box 2106
Kalamazoo, MI 49003-2106
To discuss Planned Giving or transfer of assets, contact Ken Manley:
kenmanley@hotmail.com
(269) 330-857