Empowering Voters. Defending Democracy.
Welcome!
Thank you for visiting the website of the League of Women Voters of Kalamazoo Area and its Calhoun County Geographical Unit. We hope you will join us in our commitment to MAKING DEMOCRACY WORK.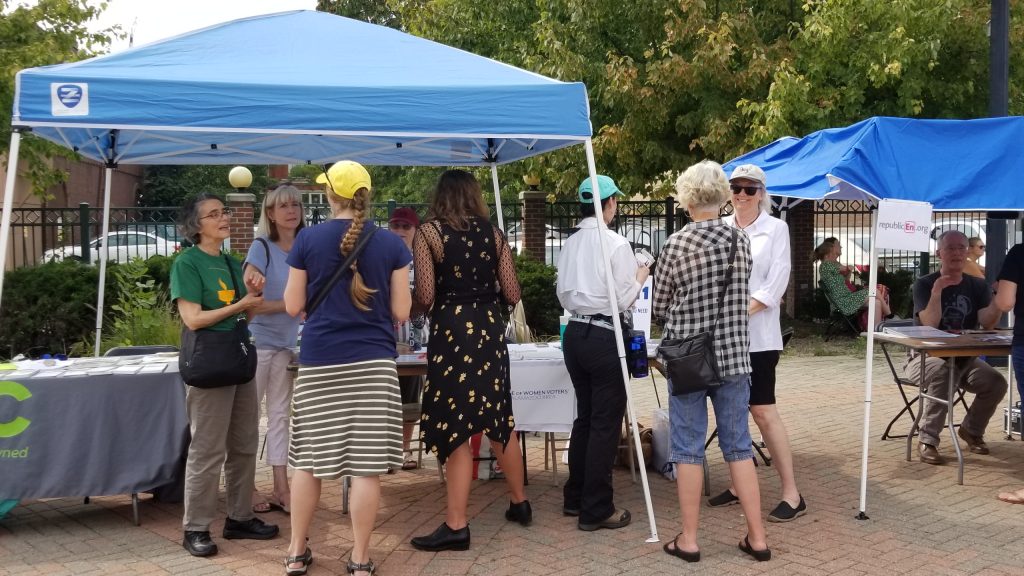 League of Women Voters Mission Statement
The League of Women Voters, a nonpartisan political organization, encourages informed and active participation in government, works to increase understanding of major public policy issues, and influences public policy through education and advocacy.
Latest News
Promote the Vote 2022 will help ensure every voice is heard, every Michigan vote is counted… launches ballot initiative for secure, accessible Michigan elections. LANSING – Supporters of Promote the Vote 2022 gathered virtually today to launch…
Monitoring the Redistricting Process
League of Women Voters of Michigan, voting rights advocates, to file lawsuit against MICRC Group calls for partisan fairness in redistricting process
The Michigan Independent Citizens Redistricting Commission (MICRC) approved final maps for the Michigan state house, state senate and congressional districts in December that are set to take effect in March. View final maps.
In the meantime, the initial lawsuit from the Detroit Caucus of the Michigan Legislature has now been decided by the Michigan Supreme Court:
February 3, 2022– The Michigan Supreme Court dismissed a lawsuit against the state's new independent redistricting commission that alleged new maps illegally dilute the power of Black voters. In a 4-3 opinion of the justices, plaintiffs, including state lawmakers who are part of the Legislature's Detroit Caucus, failed to prove a violation of the 1965 Voting Rights Act, rejecting the first of several legal challenges against the maps that are set to take effect in March.
A second lawsuit filed by a group of seven Republicans in federal court is challenging the congressional map on the basis of population deviations and because cities, counties and townships are fragmented without necessary reasons.
A third lawsuit was filed with the Michigan Supreme Court on January 28, 2022, by League of Women Voters of Michigan, and other voting rights advocates calling for the MICRC to use partisan fairness in the redistricting process for the Michigan house. This lawsuit challenges only the house map. Read the Press Release.

Read The Voter:
How Your Donation Supports Our Work
Our volunteers work year-round to register new voters, host community forums and provide voters with election information they need. We engage at the national, local, and state levels on legislative priorities and efforts to improve our elections and protect our democracy.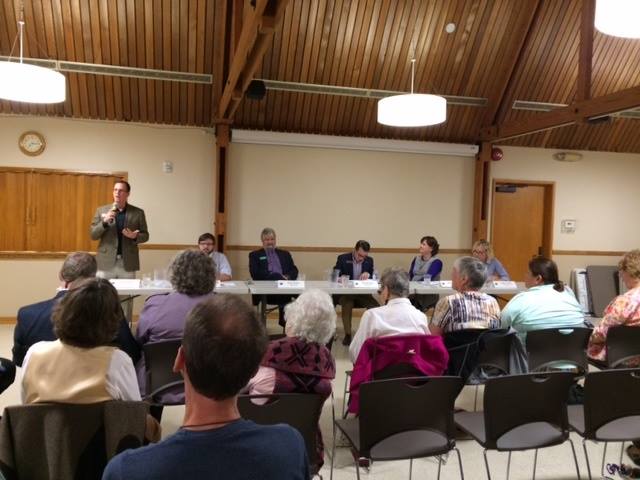 Interested in Joining Us? Membership is open to anyone age 16 and over. A member of the League of Women Voters of Kalamazoo Area is automatically a member of the League of Women Voters of Michigan and the League of Women Voters of the United States, and receives publications from all three.
VOTE411 and THE VOTER GUIDE
Get the Election Information You Need before you vote! VOTE411.org is a "one-stop-shop," for nonpartisan election-related information. Funded by the League of Women Voters Education Fund, Vote411.org provides local, state and national election information.
Find out "What's On Your Ballot," learn where candidates running for office in your community stand on the issues, build a printable Sample Ballot, and find Polling Place information, Debate and Forum dates and links, all from the Vote411 dashboard.
LWVKA contributes local information to Vote411 and also produces a printed Voter Guide during general elections, which is offered free to Kalamazoo County residents. The Voter Guide provides a print version for many of the elected positions including candidate bios and answers to questions relevant to the positions they seek, as well as important local and state election-related information. Watch this space for The Voter Guide (generally published prior to General Elections.) Read Past Issues of the Voter Guide.